Open-source version of "Fastladder," an English version of our "livedoor Reader," has been released today.
Open-source Fastladder, which we call OpenFL, is an RSS reader to be installed on your PC or server with a capability to handle RSS feeds available within your Intranet.
A binary installer is available at download section of our website, so feel free to give it a try.
Source code of OpenFL is also available at "Fastladder - Google Code" to be checked out for developers.
Instructions to install OpenFL is: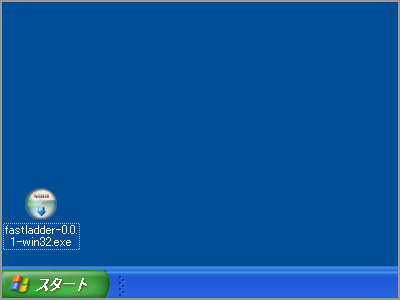 Download the installer to your Desktop.
Execute the file and follow the wizard to complete installation.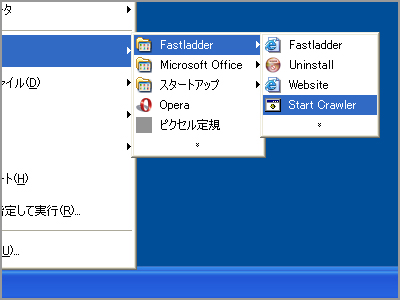 A folder named "Fastladder" is created.
Click and start both "Start Crawler" and "Fastladder".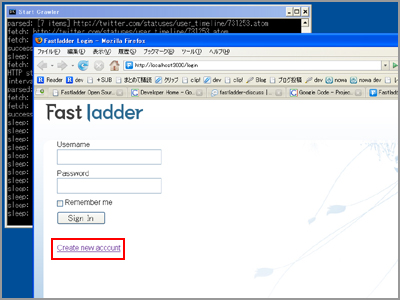 Your web browser will be navigated to a login screen.
If you are signing in for the first time, you need to create your
account by following "Create New Account."
Important: Login ID at your local OpenFL is not associated with
"livedoor Reader" or "Fastladder."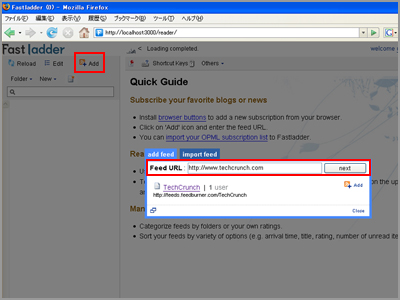 After signing in, click "Add" and register RSS feed URL.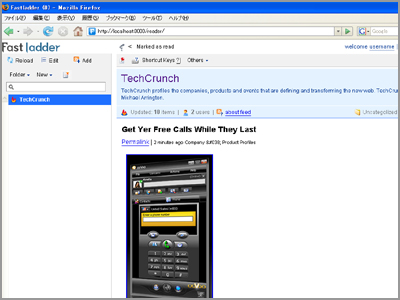 Once a feed is added, newly available articles will be displayed.